Vita Craft 2.75 Sauce Pan and Cover Set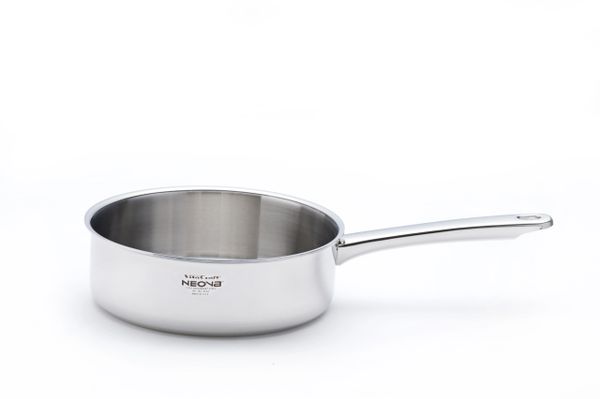 Vita Craft 2.75 Sauce Pan and Cover Set
This pan is a five ply non-induction stainless steel clad piece saucepan with a tubular stainless steel handle.

Pan and cover set. The cover has a stainless ball knob and flame guard.
The pan rim is an easy pour rims style. Versatilepan, anything from Chicken Breasts to soups and sauces. Great Every Day piece.

Each piece is oven safe up to 350 degrees and is dishwasher safe, but we recommend hand washing.
Both pieces are Made in Shawnee, Kansas. Both pieces are covered with our Lifetime Warranty for Residential use. This product is not warranted in a Commercial Kitchen.
Free Shipping